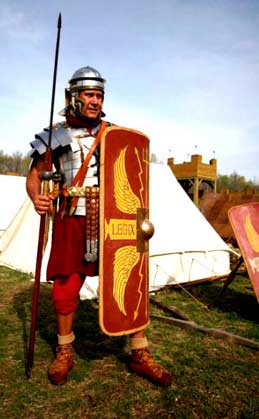 You've found reenactor.Net -- the world-wide, on-line home of historical reenacting!
Historical reenacting is a great hobby!! And here on reenactor.Net, you will find information about historical reenacting all around the world. Now, you're probably thinking "You mean like the Civil War stuff?" Well, sort of... ANY time period you can think of is reenacted today and we cover them all! So look through the site and maybe you'll find something that interests you enough to get in to it. The links are broken down into what we call "Time/Areas" or simply "T/A's." Each of the T/A's are run by an Assistant Webmaster who is active in that period and holds a great love for it.
Not only will you find links to individual unit websites, but also those of overall "parent" organizations. Eventually, each T/A will include a reading list and overall links to other sites which pertain to that period of time.
By the way, click HERE to see why this page looks like crap in old Internet Explorer (pre-v.7) ;-(


reenactor.Net Needs You!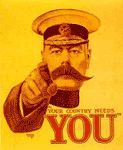 In the past, r.Net has had donation drives for different things... although mainly for the server bill (it used to be hideous back in the old days before hosting came down). Nowadays, we have the server handled, but find that we once again need to pay a programmer to help keep r.Net on an even keel.
To help out, please go here and read more.
Gracious visitor and members,, read this:
We have had a "portal" system here at reenactor.Net now for a couple of years. We did it to make things easier on us and better for you. We have two main pages: this page, is the older html style, the Portal main is here, but don't worry, all link shere go to the new area pages and it works. We kept this so the search engines can find us and both look much the same. It's always a work in progress but we think this has made r.Net a better place for all -- easier to use and easier for us to maintain.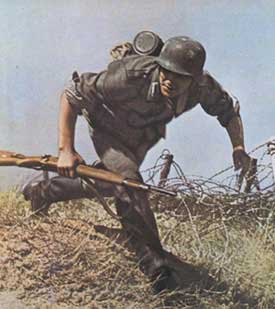 So, please DO log-in and let us know how we're doing, give us your suggestions and such -- just don't get too spastic with us until it's all done. And yes, we will still have google ads :-0 They pay us some money and thus allow us to work on r.Net MORE, rather than less... Sorry... at least they will be targeted on our fine reenacting content (well, we're trying there, for the most part they DO have stuff related the pages, but occasionally, google does throw something weird). Anyway, at least they're not some mortgage re-fi bandit, gambling or dating site ads.
This whole thing is for you, the reenactors and we know that without YOU it'll all be for naught. So please, visit, read, share your reenacting and living history photos with all of us.
Remember, our hobby is one of participation!

reenactor.Net's Online Living History Forums
I've wanted to do Forums for awhile now, but it was either too much coding, or I would have to use someone else's system (i.e. ezboard or something — meaning we had no control over how it was run) or just whatever . I am happy to say I've found something that set up well and is expandable. There is very little there yet, but there will be soon. And, if you're signed up for one time period, you're a member in them all. This works well if you do more than one time period or are just interested in what's going on in reenacting. It's anice place on the web — not some place for a flame war.

So anyway, the link for the Forums is right above — click it and sign up. And yeah, YOU yourself need to post too, for there to be stuff there to read — reenacting, it ain't just another arm-chair hobby!
Hope you like it... Marsh
P.S. look for more changes at r.Net coming up to make it easier and better for you, the reenactor.
What is "Reenacting?"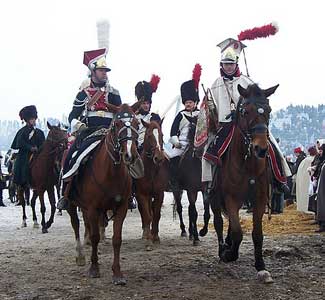 "Reenacting" or "living history" is a hobby where the participants try to portray people of the past. Some people just have a hard time conceiving of this, they ask "DO they pay you?" NO! "How do you know who wins or who dies?" Some battles are scripted out as to the end, some are called "tacticals" and may have judges or rules as to what happens. Some events are just "living history" (as they are so called), these usually being set up for the public. Many reenactments aren't even done for the public, but instead for us, the reenactors. WWI and WWII events are usually of this type.
"I still don't get it!" Probably the best explanation I have ever heard was this: Imagine your most favourite movie. Imagine being able to "step into" that movie – that's a lot like reenacting. And no, we don't have a script, or anything like that. Our actions are usually just us trying to live in that time period.
If you like history, you'll probably like reenacting – one thing to remember though, you WILL feel what it was like. This is not like sitting in an arm chair and reading or watching a movie. In reenacting, you will feel the dirt, the sweat, the wool clothing :-0 (yep, wool – surprisingly comfortable!). You'll learn what period shoes felt like. How the gear was carried; what was comfortable and what wasn't. Often you'll get to try period recipes for foods you've never even thought of. The Romans for example, loved to combine tastes that to us, in the modern world would be (and are) considered weird – pancakes with pepper come to mind. However, when you try these foods, you'll find they aren't bad, just different. Often different in a good way (WWI turnip jam was NOT in a good way though ).
So look around, pick something that interests you and jump on in – the water's fine!
Through the kind help of our friends, reenactor .Net has stayed up and will be able to continue the stuff we do ;-) To all who have helped out,
THANK YOU!!!
If you would like to help out and donate, please click
here
.
Last, please, visit the reenactor.Net honor wall... this is a page that lists those who have donated money to help keep "the lights on" here on r.Net.